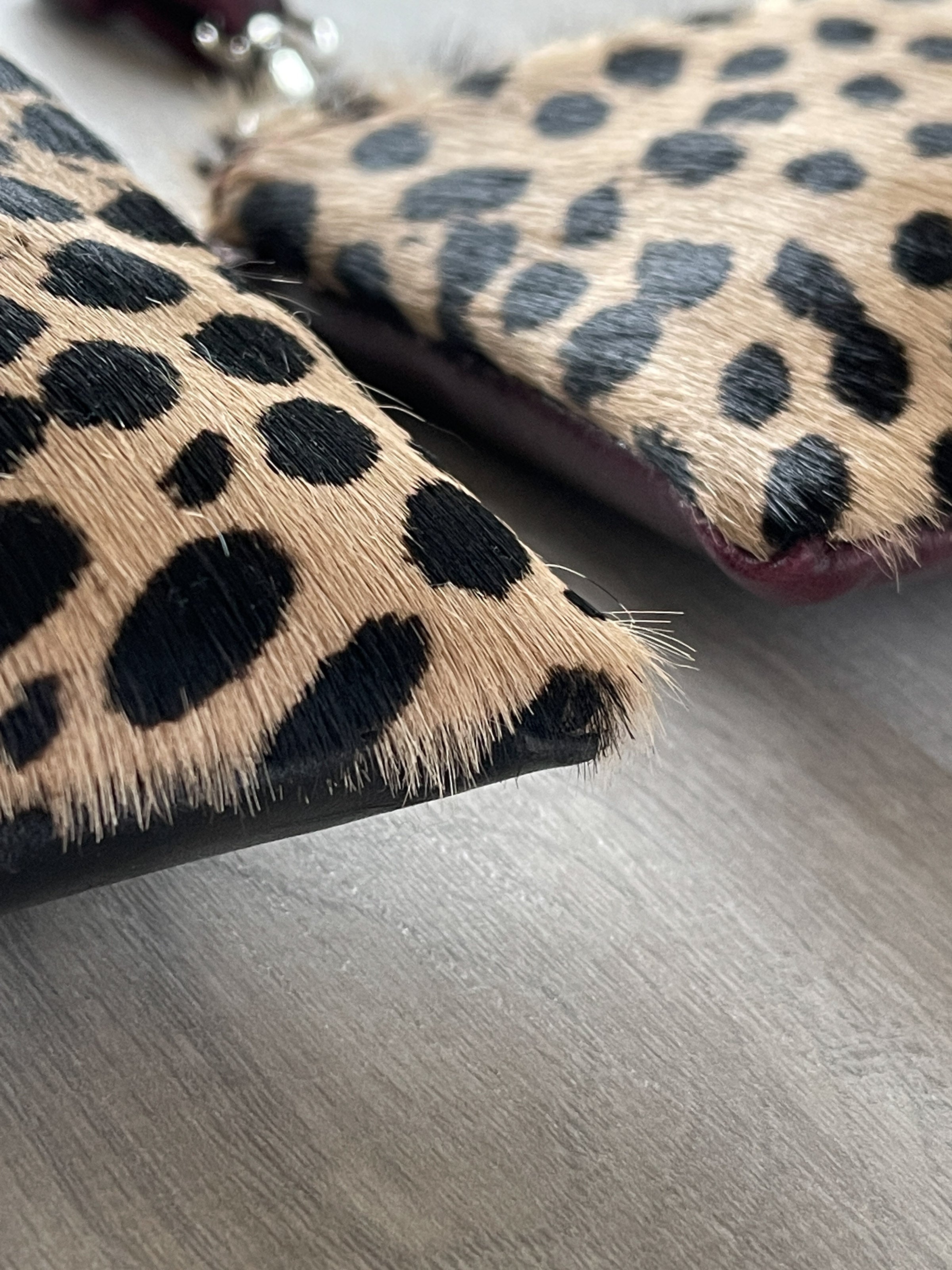 Hair on Hide Bags and Clutches
Our hair on hide clutches are made from rescued leather and are naturally water-resistant and easy to care for.  Available in limited-edition batches. 
Sometimes called "
Pony hair fabric
"
 is a term used for material that usually comes from cow hide, but
 they don't pull the hair off but rather shave it so it feels soft and velvet-like
.  This fabric may also be called Pony Hair leather, Pony Fur, Haircalf, Calf-Hair, Hair-on-Hide, or Hair-on-leather.
Read more about the fabric in our blog from the article: Is Pony hair fabric made of ponies?