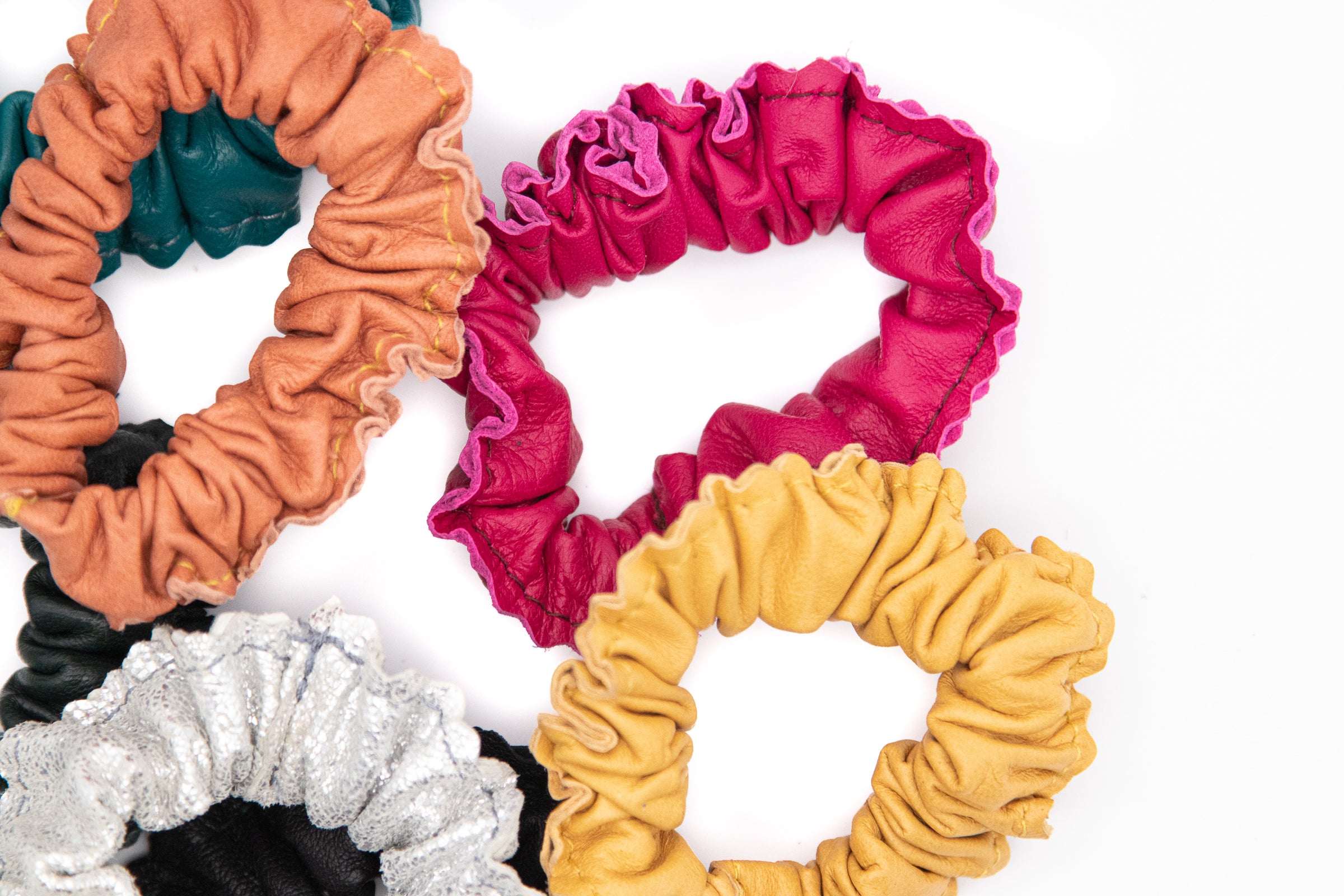 These leather scrunchies are durable handmade hair accessories. They are c
reated with luxurious and buttery-soft lambskin. These leather scrunchies will 
hold your ponytail tight, adds volume to your top knot, and will fit comfortably on your wrist. 
 ____
What do people think about Crystalyn Kae bags?
Great for my fine unruly hair!

 

★★★★★
"I"m back for more. They are really really lovely - extra soft but hold my hair super well. I have A LOT of fine unruly hair, and I appreciate the way the leather texture keeps my hair out of my face, teeth, ears, ball-cap, etc. I got the blue one, but I'm going to get one of the red ones next... or maybe the mint one... or the bronze? I gottalottahair."