Charming go-to bag that easily fits all your daily needs so you can stay organized and enjoy your day.
Sustainable, Durable and Ethical Handbag Made in USA
Clean lines and unfussy hardware, which means iT is sleek and stylish enough to wear day and night, while never going out of style.

A purse that fits all the essentials
Mini Troubadour tote can fit

iPad mini and iPad air,

large wallet, water bottle, lightweight sweater and cosmetic bag, keys and makeup. Anything you need for a day in the office or on the go.
---
Straps that keep your hands free and is light on your shoulders

Removable, adjustable cross-body strap that are adjustable and can be worn in two different ways.
2 Short Handles: 5.5" drop, 13.5" long straps can be carried by hand or hooked over the elbow when your shoulders need a break
1 Adjustable & removable Crossbody strap: 1.5" wide x 50" L to comfortably distribute the weight when bag is loaded to the brim and keeps both hands free.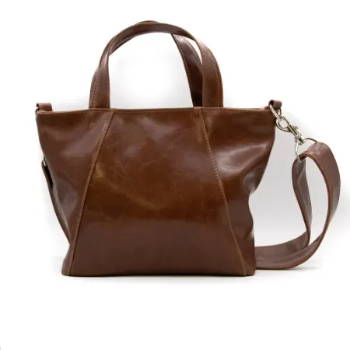 ---
A non-leather bag that is washable!
Found stains? Relax, this bag is made from vegan glazed fabric so that is washable and covered by our lifetime guarantee. It's also

lead-free, Pthalate-free so it's friendly for your skin and easy to take care of.

Foam-padded inner base protects devices from damage while making bag comfortable against the body even when loaded up.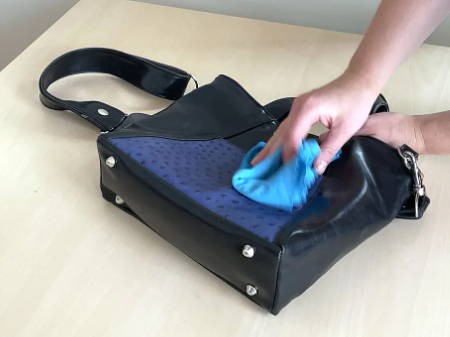 ---
Just the right amount of pockets
With just the right amount of pockets so you can carry everything you need, without weighing yourself down!
Interior pockets are 2 open slip pockets to fit keys and small card case, 1- 9" zipper pocket keep your bag organized so you can find what you need without rummaging.
Exterior Pocket: fits your keys and transit pass, with a pickpocket-proof magnetic snap that will keep contents secure and protected from the elements.
---
A bag that stands up on its own and won't tip over
Your bag will stand up on its own when you place it on the ground. Which means it stays clean and its contents won't tip over. This is all due to Mini-Troubadour tote having metal purse feet on the bottom.
Nickel-plated brass hardware won't tarnish or lose its silver plating, even after repeated wear and exposure to the elements (including the washing machine!)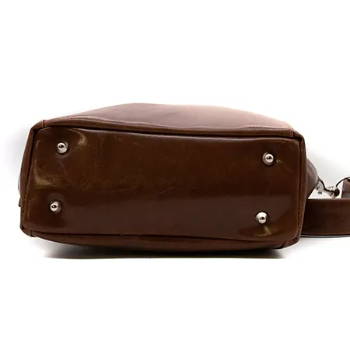 ---
No need to worry about rain or stains

Mini Troubadour bag is a bag for rainy days. It's

made with water-resistant and machine-washable materials. Which means you can wash it easily after walking in the rain and snow. It is also covered by our

lifetime guarantee

.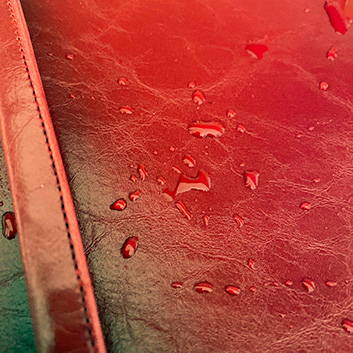 ---
Locally made American bags, made in the USA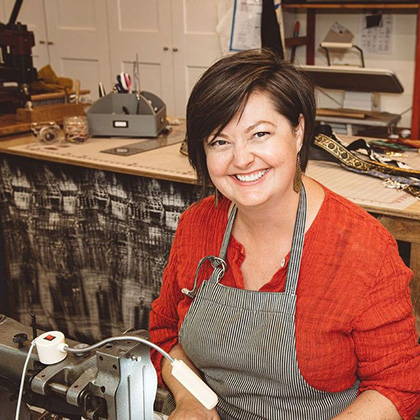 ---
Mini Troubadour bag has feet, so it stands up on its own and everything stays in place while you put it on the ground!
Even if your coffee thermos and iPad are in the same bag!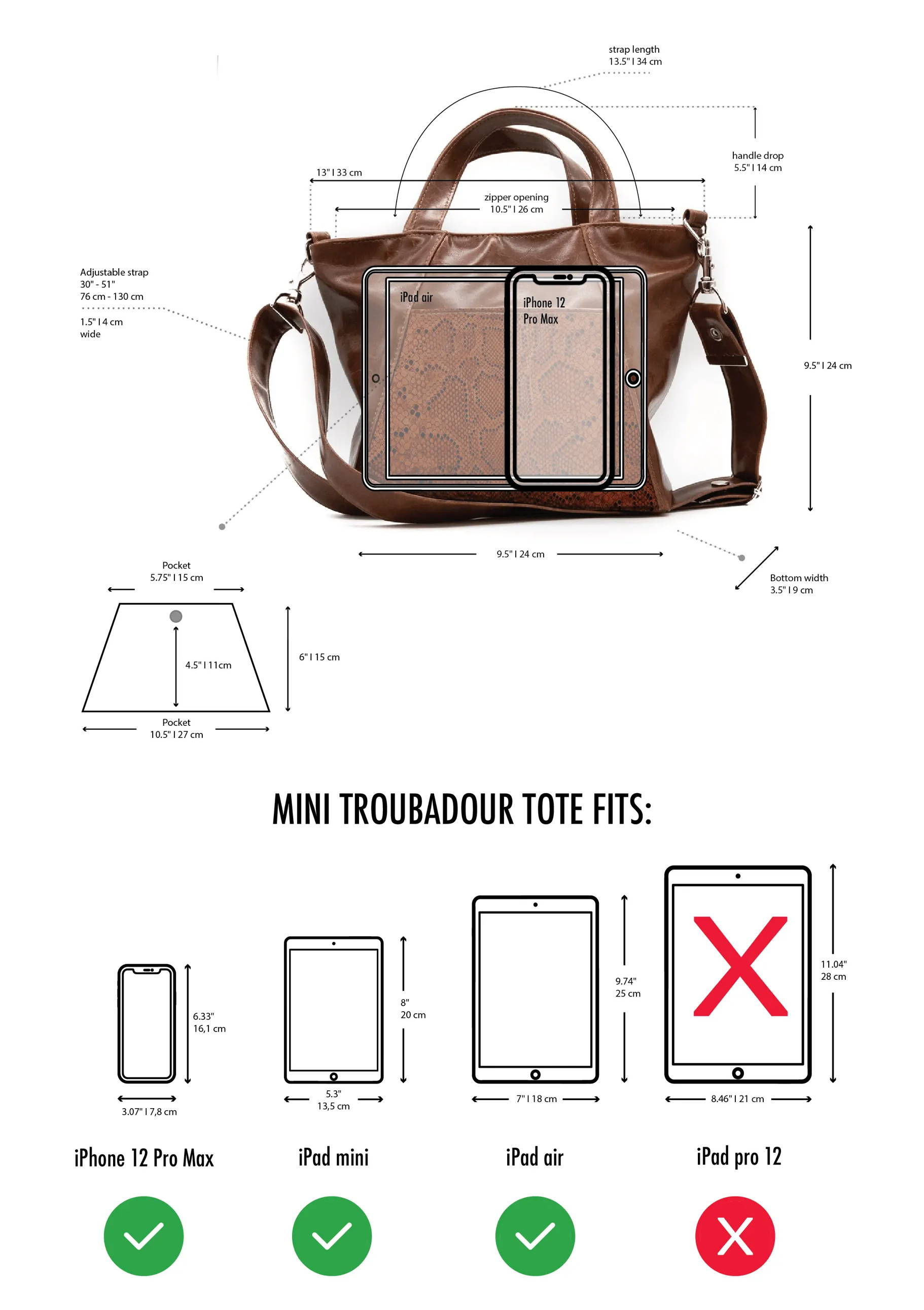 Dimensions:
13" w (at top), 9.5" (at bottom) x 9.5" high, 3.5" d.

10.5" top zipper opens wide enough to see everything inside and smooth-gliding nylon coil zip (custom-made for us by YKK!) closes securely so nothing falls out

Bag weight: 20 oz so it's lighter than an iPad!
Sustainability for us means making long-lasting products from the best materials available,
that will make the least impact on our planet.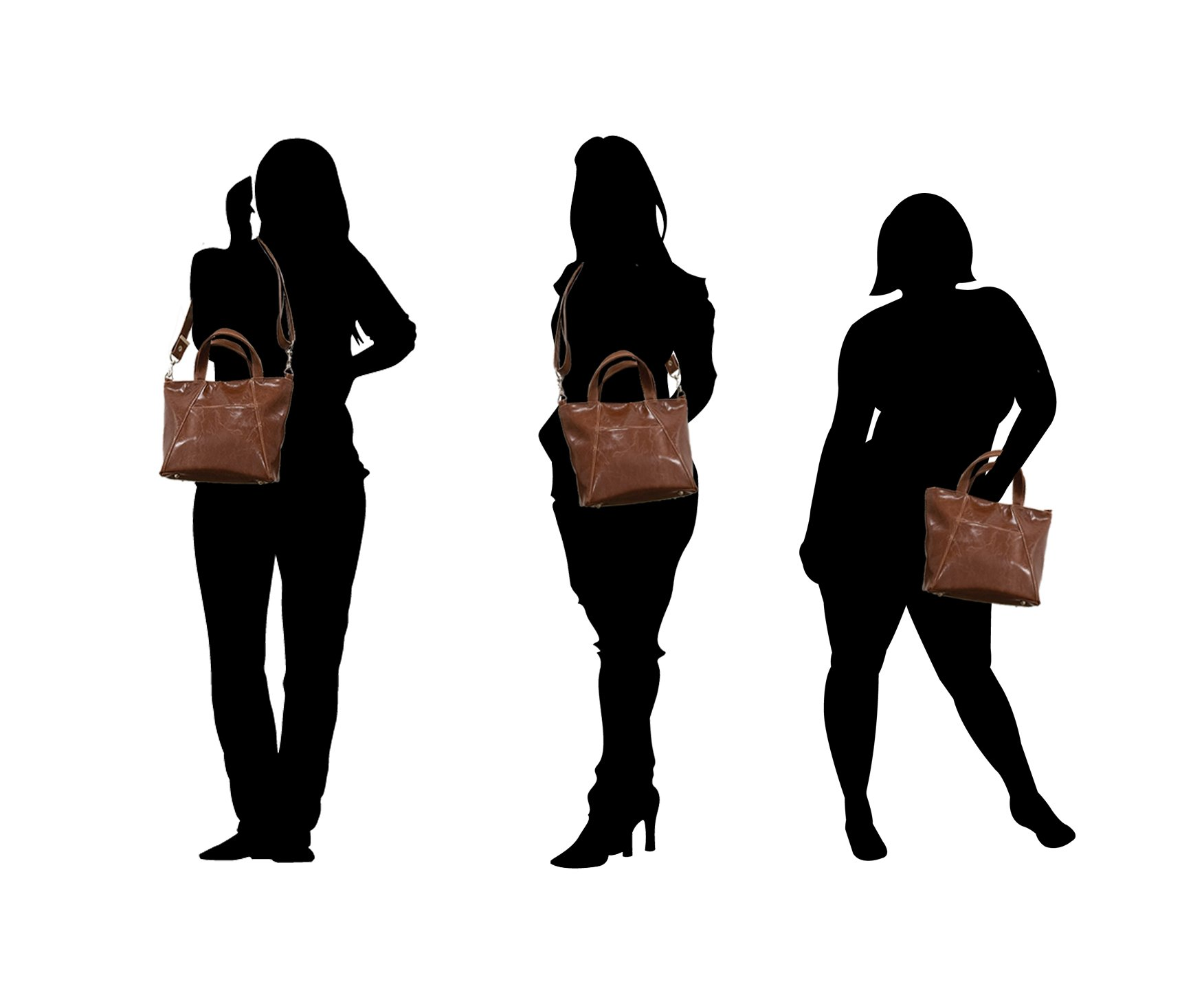 WHAT HAVE OTHER CUSTOMERS SAID ABOUT THEIR
MINI TROUBADOUR TOTE?
"What a beautiful bag! big enough for all of my stuff, but sleek enough not to look bulky. Great detailing, as well. Many thanks!"
"The picture of this tote on the website grabbed me. When the tote arrived at my house, I could not believe how much more beautiful it was in person. The size and design of the tote is perfect, it is light, gorgeous, and can be casual or kind of dressed up. The colors are hip and classic at the same time. Soft, excellent craftsmanship, and fabulously vegan. Love it!"
"I have had this bag for about a year and I love it! It is the perfect size for every day use. Very durable and I have gotten many compliments. People cannot believe it is vegan. The bag in the picture has the same pattern of fabric in the pleats that mine has, so I like to think that is my bag :)"
Kristen from LA, California
LIMITED EDITION collections, each HANDMADE FROM UNIQUE FABRICS with LOVE
WHICH ONE IS YOUR FAVORITE?
What does Crystalyn Kae value?
Sustainability is a word that can get overused, but to us it means striking the balance of using the best materials available, making long-lasting products, that will make the least impact on our planet.

We consider:
l) how our designs ore made
2) what materials they're made from
3) who makes them
4) how long they'll lost

We are a woman-owned company making high­ quality, reliable bags that fit into busy women's lifestyles.

We believe in paying women a fair wage, sourcing materials from other women-owned businesses
and mentoring the next generation of female entrepreneurs through internships and speaking engagements.

All of our purses start and finish in our Seattle studio, where we also offer customizations and repairs of our bags.

We are committed to local manufacturing and personally collaborate with sewing contractors in New York City's Garment Center, and Seattle's SoDo neighborhood.
What makes Crystalyn Kae bags durable?
We value quality and put a lot of attention to detail. All Crystalyn Kae purses are made with quality craftsmanship, use superb hardware and artisanal accents. All the products are beautifully-designed and amazingly durable, and long-lasting.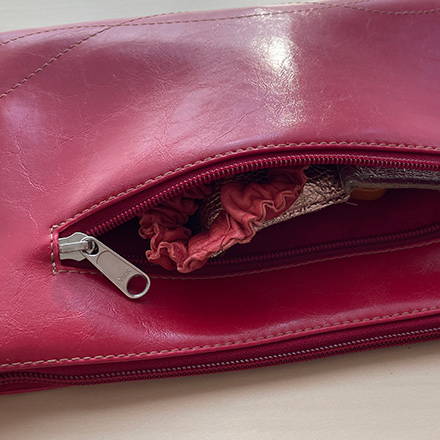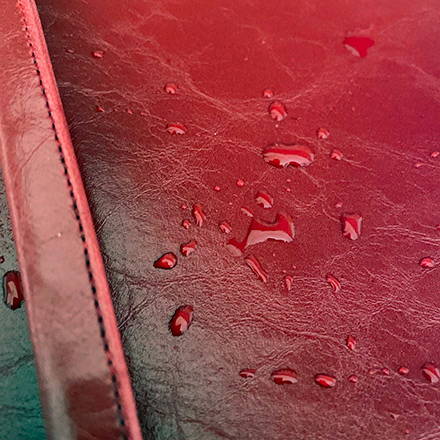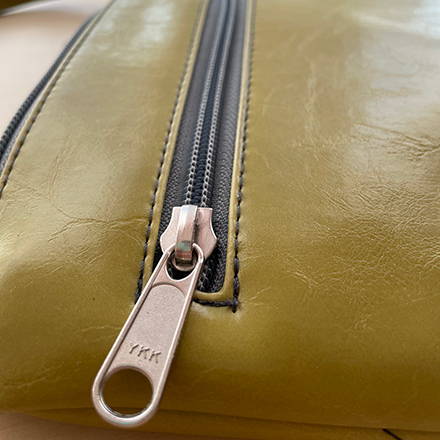 Highest quality sewing and hardware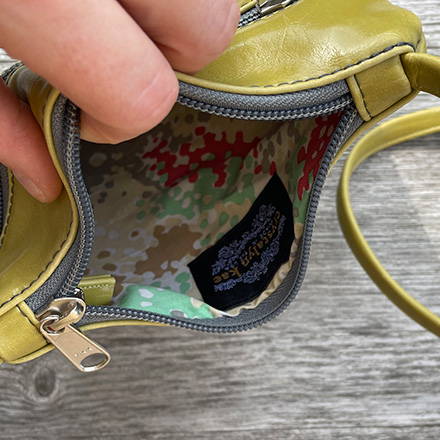 What if anything happens to my bag? 
We build bags to last. Should the unthinkable happen to your bag, we're here to help. We will repair or replace Crystalyn Kae bags free of charge within the first year from your purchase if any defect is found. Or if the bag is older than one year, our lifetime guarantee allows customers to send it back to us for repairs.
Mini-troubadour bag getting wet
Crossbody bag getting wet
Where are Crystalyn Kae bags made?

Crystalyn Kae bags and totes are all made in the US, so they are entirely American-made. And there's a long story behind it. Here's a link to our blog, explaining our values behind the "Made in America" mindset.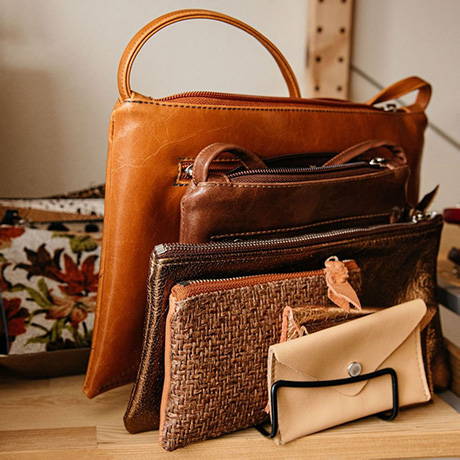 WHAT HAVE OTHER CUSTOMERS SAID ABOUT THEIR
MINI TROUBADOUR TOTE?
"I could not be any happier with this purchase! The bag is pristine, flawless, and perfect. I love it! Crystalyn worked with me for a special order, and was impeccably timely in her conversation. The bag is exactly what I wanted, and I am thrilled. If you want a unique and perfect handbag, you're looking in the right place!"
"What a GORGEOUS bag!! Crystalyn is an awesome creator of joy to carry!
Highly Recommend / A++"
Love that i can wear this different ways
"I love that i can wear this different ways - work or out at night, goes with everything. i rarely switch to other bags anymore. love it!"